My name is Andrew Diamond. I write software and novels. The software consists mainly of fault-tolerant distributed systems, web applications, and REST APIs. The novels are mostly mysteries and thrillers, with an occasional comedy.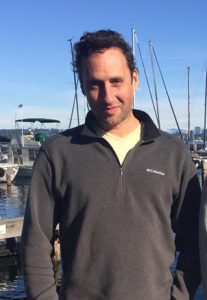 Why is this site called sheprador? I named it after the breed of dog I adopted many years ago, a cross between a German Shepherd and a Labrador. If you're thinking of adopting one, do it!
Links
Professional / Software
Personal / Writing
Emacs or vi?
Emacs. And not just for Go, Ruby, Python, SQL, Bash, JavaScript, etc. I write all my novels in it too. Lately, I've been using VS Code as well, mainly for its visual debugger.
Other things I've done…
Presented at digital preservation conferences
Taught high school English in Seattle
Worked as an Amazon.com customer service rep back when they sold only books
Edited books and online courseware
Worked as a file clerk in a law firm
Worked as a bike messenger
Got arrested buck naked in an alley in Washington, DC
Completed the RAMROD six times
Married the right woman
Published eight novels
Won writing awards from Writer's Digest, Readers' Favorite, Kirkus Reviews, BestThrillers, and more